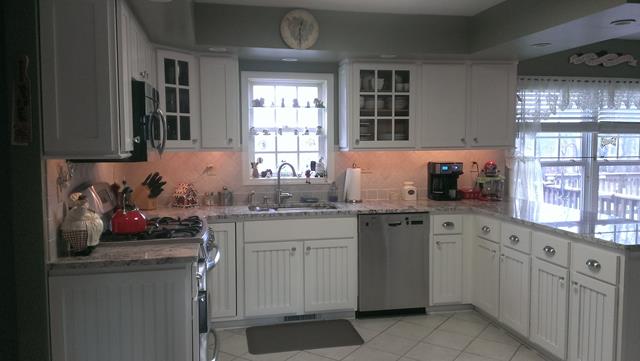 If you have aging parents, then you may be concerned about their safety while they remain in their current home. Just as you have to babyproof a house for the well-being of a child, the same becomes necessary with elderly adults. Learn about the basics of aging in place to keep your loved ones safe as you help them maintain their sense of independence.
A Single Floor
Having stairs in your home can be a great way to get in a bit of exercise every time you go from one floor to the next, but they can become a hazard for senior citizens with mobility issues. That's why ranch-style homes that only have a single floor are best. Homes that currently have stairs are made safer with the installation of chair lifts.
Wide Doorways
Speaking of mobility issues, some elderly individuals need a walker, wheelchair, or scooter to get around. To remain fully comfortable and maneuverable in their own homes, aging individuals may need wider doorways that are easier to move through. With aging in place renovations, it's a good idea to widen doorways to at least thirty-six inches. The floor space for the door should extend to at least four feet on either side. Door handles help reduce the amount of pressure required to open and close doors.
Rethink Carpet
Touching back on the use of wheelchairs, walkers, and the like, floors in the homes of aging parents should either be stripped down to hardwood or short-pile carpet that won't put one at risk of tripping and falling, which can easily lead to an unnecessary injury.
Bathroom Layout
Bathrooms can quickly become danger rooms for senior citizens. Bathtubs can turn into slipping and tripping hazards, and toilets without handrails can make it hard for older parents to ease themselves down and pull themselves up. Keep doorways in mind if your mom or dad uses a walker or wheelchair, and consider installing new faucets that are easy to turn on and off.
Throughout making residential interior changes for aging in place, involve your parents. By learning what they enjoy and their physical limitations, you're sure to provide them with a safe, welcome home.