Inspiration for Your Bathroom Remodel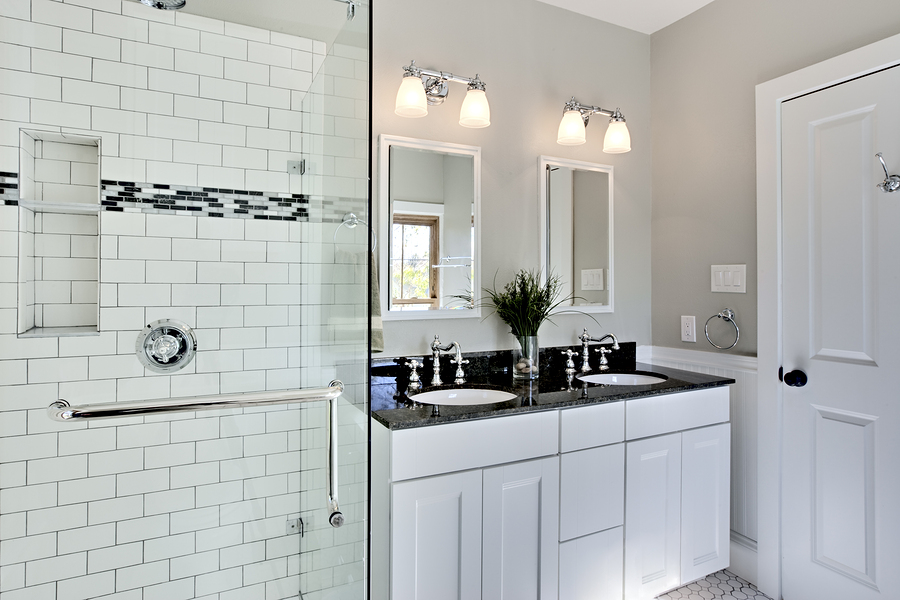 If you own a home for a number of years, it is likely that you'll end up remodeling some part of it whether for your own enjoyment or to increase the resale value. The prevalence of home makeover shows has most people eager to keep up with the latest trends. But how do you know which trends are a passing fad and which ones will still appeal to buyers years down the road? Here are a few bathroom remodeling inspirations for your project.
Lighting
Lighting may not be at the top of your list, but it shouldn't be excluded from your bathroom remodeling plans. A dim bathroom might seem cozy, but showering in a dark shower stall isn't that fun, nor is it convenient for doing your makeup. Depending on the size of your bathroom and how much natural light is coming in, consider a combination of overhead and mounted lighting with individual switches to make the amount of light variable.
Shower
To upgrade your shower, tile is a classic and classy choice. For beautiful tile work, choose a professional remodeler who has experience in installing and replacing bathroom fixtures as well as experience with tile. The grout and edging should be as perfect as the tile itself. This isn't a job for amateurs if you want to avoid leaks in your newly remodeled bathroom.
Flooring
Ceramic and tile are popular choices for bathroom flooring because they stand up to heat and humidity. If you tile both the shower and the floor, it will be important to coordinate the materials and colors for both elements plus the walls and fixtures.
Cabinetry
In addition to beauty, you want your bathroom to be functional. Don't skimp on storage for towels, shower essentials, and cleaning supplies. Custom cabinetry made and/or installed by a professional will maximize the space that you have available.
When you decide on bathroom remodeling to update your home, work with a professional who understands all of the nuances that will make your space beautiful and timeless.