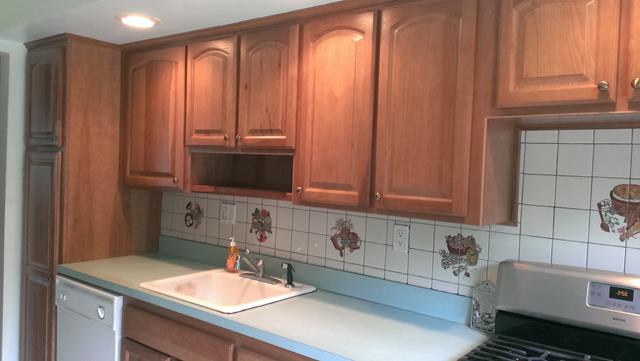 Cabinet refacing offers an easy, affordable solution to outdated cabinets. Whether you are trying to prep your home for sale or want a new look in your kitchen, refacing your kitchen cabinets is a great alternative to complete cabinet removal. Instead of taking down the entire cabinet, the doors, glides, drawer fronts, hinges, knobs and drawers are replaced. The exterior of the cabinet box receives a veneer application. Easily update your kitchen or bath cabinets.
Similar Result
Probably the best reason to reface your cabinets is that the end result is similar to that of complete cabinet replacement without the hassle and cost. Unless the cabinets are in terrible shape, there is no reason not to reface them.
Economical
Cabinet refacing costs less money than a full cabinet replacement. On average, refacing is about half the cost of replacement. That extra money can be used for other areas of the remodel such as new appliances or nicer tile or simply make the remodel affordable. Refacing takes only a couple of days at most to complete unlike multiple days for a full replacement.
Refinishing Options
Much like choosing new cabinets, refacing gives homeowners numerous options to choose from. You can change the color, options, style and even alter the grain and look of your existing cabinets. Change the trim, molding, add cabinets or glass doors to alter the look of your kitchen or bath.
Less Waste
The cabinets themselves use formaldehyde in their construction which is damaging to the environment. Not to mention the cost of hauling away all that extra material. Refacing wastes less material and undamaged items such as knobs and doors may be recycled or donated.
Replacing your cabinets is an expensive, time-consuming task. Cabinet refacing cuts the remodel time significantly and cuts the costs spent upgrading your kitchen or bath. Get the look you want with an environmentally-friendly option that is easier on your wallet. Then sit back and enjoy the beauty of your new kitchen or bathroom.