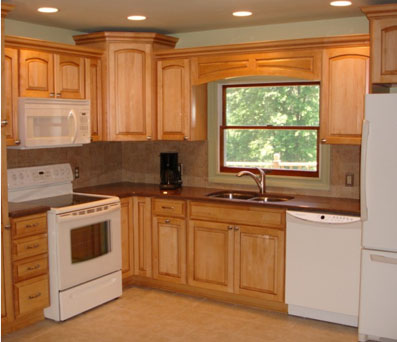 Kitchen remodeling jobs can get pricey in a hurry, because it's easy to do more than you initially thought you would. it's also easy to wind up needing more than you feel you can really budget at once, but doing a kitchen in stages is more trouble than it's usually worth. Luckily, there are some options that can save you money while looking even better than the alternatives you might consider. One of those options is cabinet refacing. This is a particularly attractive solution for people who are not changing the cabinet or countertop layout, and it can preserve the kitchen's original character when that is important.
How Refacing Revitalizes Cabinets
Over time, cabinets that are sound in construction and aging well functionally can take on a less than attractive appearance. Minor damage becomes visible as the finish is scratched, age darkens wood surfaces with a patina, and paint can fade with too much exposure to light. Refacing can take care of all these issues and more because it literally refreshes the look:
Smooth over blemishes like scratches
Change the color or texture of the surface
Make old cabinets look like new
Combine with new shelves to make the entire kitchen feel fresh
Is It a Good Idea To Reface Cabinets?
There are a few times when refacing cabinets is not the best choice, but they mostly occur because homeowners are changing the geography in the kitchen or because of damage to the home that made the renovation a requirement and not an option. If you are tuning up the appearance of an otherwise workable kitchen, chances are good that you can lean into refacing your cabinets as long as they are made from solid wood and not a composite material. For information about composites and laminates, you will want to talk to a professional. New innovations are making this an option for more and more homeowners, so don't rule out cabinet refacing until you've gotten estimates.