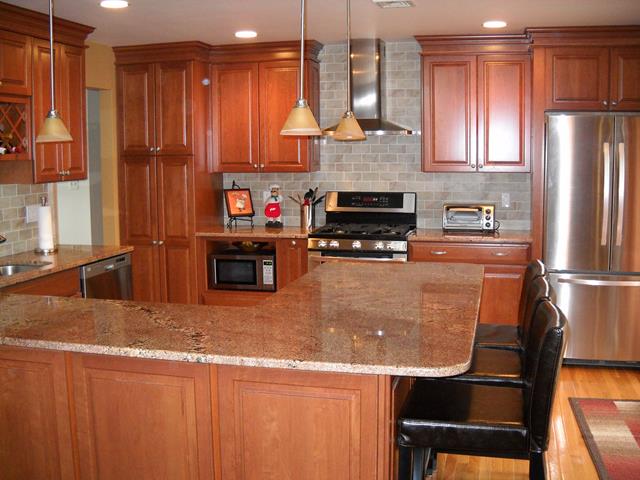 Whether you spend a lot of time in the kitchen or not, the space is considered a high priority item for many home buyers. Although you may be interested in a kitchen remodeling project to suit your taste and style, there several reasons that may encourage you to change the look of your space.
1. Home Equity
If you have talked about selling your home, chances are you are looking to get the most you can out the deal. Financially, having updated rooms and appliances can be a huge selling point for potential buyers. Depending on the cost of the renovation project, it can also add equity to the home.
2. Functionality
Your current kitchen design may not suit your dining needs or cooking interests, and you don't have to live like that. A kitchen remodeling job allows you to transform this area of your home into an efficient system of dining and entertainment. If you don't have enough counter space, adding a kitchen island or a pantry might be the solution. Perhaps your oven is too small for the size of meals you tend to cook. A remodel can rework the space and allow you to upgrade your appliance.
3. Efficiency
Do you have a kitchen where it seems everything is out place? There isn't enough cabinet space for your dishes, or the oven is far from the prep space. When you can customize your kitchen, you take your personal preferences and create a flow and layout that works to your advantage. You will be surprised how much time you save when your space is arranged efficiently.
Before you begin any kitchen remodeling, check with a contractor. There are always concerns with wiring and plumbing, and it would a waste of time and money to engage in a project you aren't equipped to handle. Work with an experienced team to give your kitchen the best facelift.