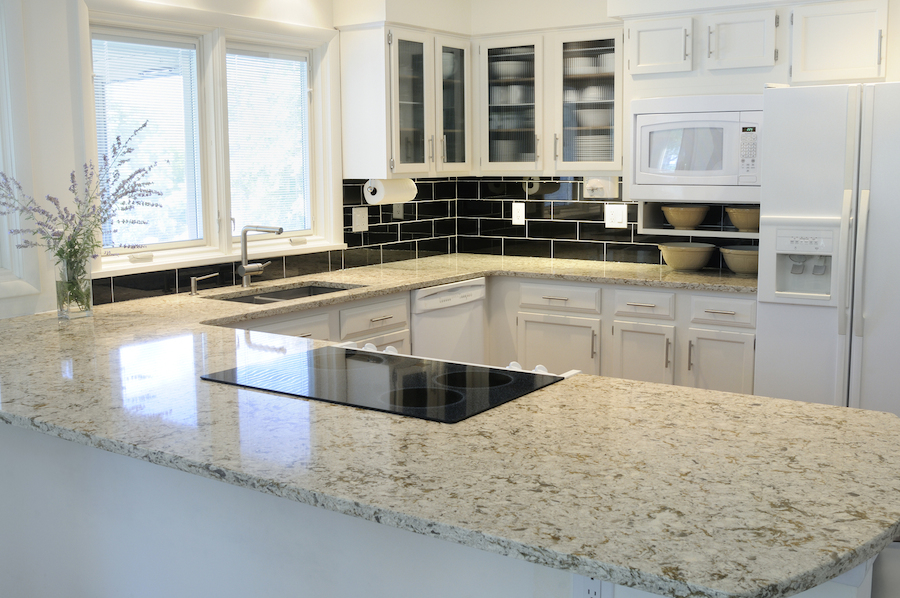 One of the most dramatic changes you can make in your kitchen remodel is altering your cabinets. You don't have to completely replace them, though. Chances are that the basic structure of your cabinetry is still pretty solid; the look just needs an update. Professional cabinet refacing has several benefits over replacement.
Cost
The main benefit of refacing your cabinets is the relative cost. A contractor can reface your existing kitchen storage for about half the cost that it would take to replace it altogether. A design expert can not only help you pick out new hardware that achieves the style you're going for but may also be able to offer you a better deal on it than some retail outlets. If all you are wanting is an updated look, professional refacing is the route to go.
Polish
Taking on a small DIY project is one thing, but an entire room of cabinets is quite another. A team of professionals can sand, resurface, stain and seal the existing doors in a fraction of the time it would take you to do it yourself. They can also install veneers properly so that the doors look nice and polished when they're finished. Your cabinet refacing will look better longer if it is done professionally.
Time
Replacing your cabinets is a large project. It can leave you without access to your kitchen for weeks. Refacing the existing structure is a project that can likely be done from start to finish in just a few days. Updating the doors that are there is a relatively quick process. Even if you're having new doors installed, most of the work will probably be done off site, so the only time your kitchen is truly out of commission is while the doors are being swapped out.
You don't have to completely replace your kitchen cabinets when you remodel. Cabinet refacing is a comparably quick and inexpensive way to transform the look of the room.